The Senate Appropriations Committee will hold three weeks of public hearings on the proposed spending plan February 19-March 7.
A daily summary of budget hearings, with key issues and hearing video.
Following Governor Wolf's budget address, Senate Republican leaders said they will continue their push for a fiscally responsible budget that controls spending, holds the line on new taxes and continues to invest in education and job-creation. Senate leaders said they believe that commitment in years past has contributed to job growth and a healthier economy.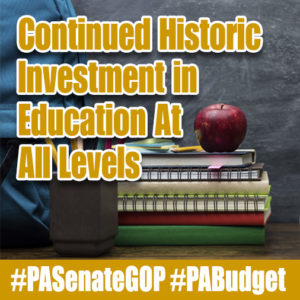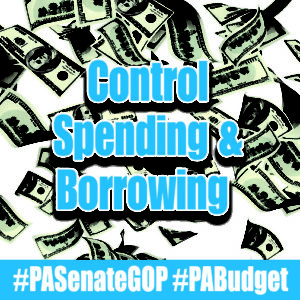 Senate President Pro Tempore Joe Scarnati (R-25): "Given that the economy in Pennsylvania has never been stronger, the reality of our fiscal situation is that we must reduce the proposed spending for 2019-2020. Senate Republicans remain committed to a budget that respects taxpayers while helping continue to foster job growth and economic development across our Commonwealth. It is imperative that we continue to look for reforms and ways to make government more efficient, instead of looking for ways to spend more tax dollars."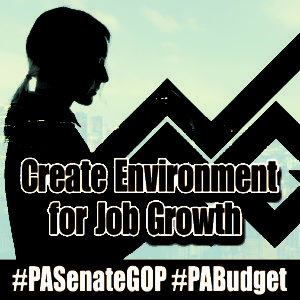 Senate Majority Leader Jake Corman (R-34): "Senate Republicans and the General Assembly have a clear legacy of fiscal responsibility. As we begin to work through the 2019-20 budget with the Governor, we see no need to stray from these core values that have led to historic levels of education funding, a strong environment for job creation and a path of economic growth for our Commonwealth. We look forward to working with the Administration to chart a continued path of fiscal restraint that ensures a more firm financial footing for our future."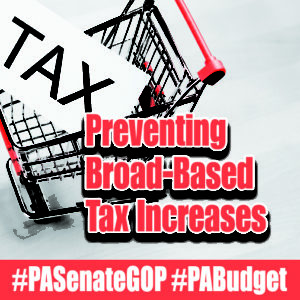 Senate Appropriations Chair Pat Browne (R-16): "Thanks in part to strong fiscal discipline by the General Assembly during tough financial years which has contributed to improvements in the state's economy, revenue projections show the Commonwealth finishing the current fiscal year ahead of projected estimates for the first time in a decade. While this is certainly good news, with mandated costs continuing to rise year-over-year, it is important that we remain cautious when setting spending levels for this year's budget and continue to prioritize our limited discretionary revenue on programs and services which are vital to the people of the Commonwealth and have shown proven results. We look forward to delving further into the Governor's budget proposal as we look for a budget solution that works for all Pennsylvanians."